» OUR LEADERSHIP
PASTOR ERVIN JASON & LADY LASANDRA SIMS - PASTOR & FIRST LADY

Pastor Ervin Jason Sims, "Pastor J", brings true passion to
ministering the word of God. Bor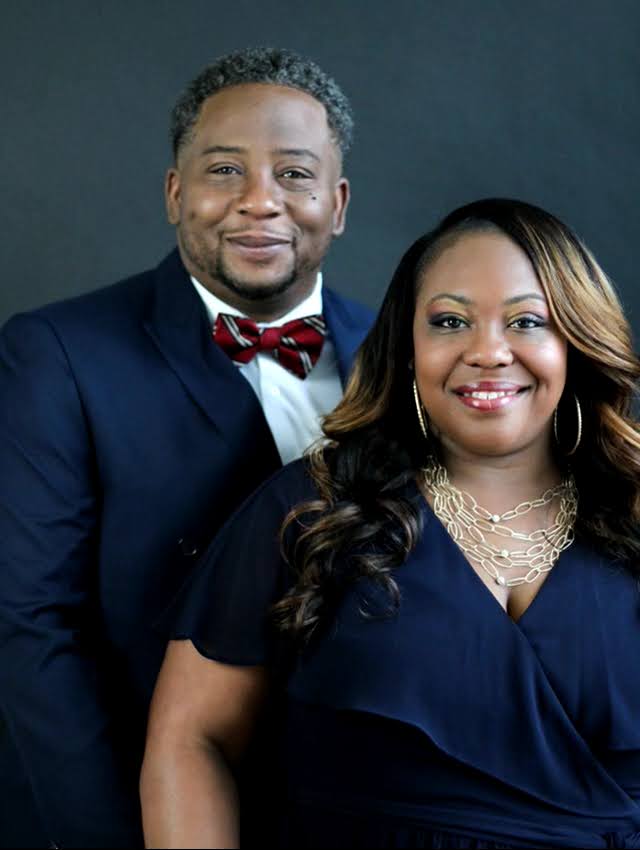 n into the Church of God in Christ and ordained as an elder in 2001, Pastor Sims has dedicated his life to winning souls for Christ. He served as the Assistant Pastor of the Mt. Carmel Church of God in Christ for 3 years before being installed as the Pastor on December 29, 2019. Pastor Sims has been faithful to the Mt. Carmel Church walking weekly hand in hand with his father and Bishop, Ervin Sims Jr. for over 20 years. He has held various positions in the church such as youth president, local and district Minister of Music, Mt. Carmel Board Member and Auxiliary Director.
Pastor Sims has an organic gift from God to lead and provide detailed administration.

Professionally he has a B.S. in Civil Engineering and works for one of the largest transportation consulting firms in the world in which he is responsible for over 200 people and a 60 million dollar portfolio as Director of Traffic Management.

Pastor J has been married to LaSandra Sims for 17 years and they have four beautiful children. Taylor, Jaylen, Ethan, and Jayla. Pastor Sims wants God to get the Glory and seeks to do the will of the Lord in every aspect of his life.


MOTHER MARY K. SIMS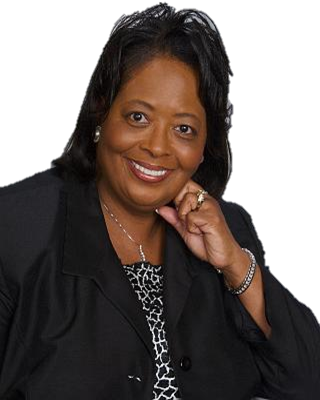 Mary K. Sims, a native of Kansas City, Kansas. A registered nurse by profession, she holds a Bachelor of Science in Nursing.
At the age of eleven, Mother Sims was saved and received the baptism of the Holy Ghost one month after receiving salvation.
One Valentine's Day, Feb. 14, 1970, Mother Sims married the love of her life, Ervin Sims, Jr., a young minster at one of the local churches. She served in ministry with her husband, Bishop Ervin Sims, Jr. at the Mount Carmel COGIC, in Kansas City, KS. She served faithfully as first lady for 39 years.

Mother Sims has served in ministry with her late husband, Bishop Ervin Sims, Jr. in the following capacities: Director of Music and Media Department; coordinator of Membership Training Class; lay counselor, and director of Women's Ministries. Through her leadership, God has birthed the Mount Carmel Women's Fellowship, "Women of Excellence" which meets quarterly, providing training in house and unity among the women.

Mother Sims, a licensed evangelist missionary, has devoted her life to ministry. In addition to serving her local church, she has served as keynote speaker for retreats, conventions and women's day services. She has held numerous positions in her church experience over the past 40 years: on the local, district and national levels. One of Mothers Sims' greatest life-changing experiences was going to Ghana, West Africa each year with her husband to minister to the families in Ghana, helping them, especially the women in leadership and their children.
On March 10, 2001, Mother Sims launched an international women's ministry called "Sarah's Daughter's." This ministry reaches out to women of all denominations, races, cultures, and ages. Its goal is to train, equip, empower, and encourage women outside the four walls to maximize their potential and use their God-given gifts and talents in kingdom building.

In 2005, Mother Sims was installed as Supervisor of Women for Kansas East Jurisdiction by Mother Willie Mae Rivers. She served in that capacity from 2005-2012. Mother Sims was appointed to the National Executive Board of the Department of Women in 2010. In 2015, Mother Sims was recognized as one of COGIC's 150 influential women. In March 2017, she was appointed by Bishop John M. Johnson as Supervisor of Women of Missouri Western Second Jurisdiction. She was formally installed by Mother Barbara McCoo Lewis in St. Louis, 2017 Holy Convocation. Mother Sims now serves with Mother Lewis as Administrative Facilitator, Benevolent Units and Empowerment Initiatives. She was also appointed in 2018 as President of the National Executive Board of The Department of Women.
Mother Sims is a devoted wife and mother. She and the late Bishop Ervin Sims, Jr., had been married 49 years and have three children: Lisa Sims Smith (Keith), Ervin Jason (LaSandra), and Angela Jenelle. She also enjoy her role as a grandparent to her seven grandchildren: Kasey, Keith Donavon, Kristian, Taylor, Jaylen, Ethan, and Jayla.



In Loving Memory of our Beloved
Bishop Ervin Sims, Jr.
Our Leader for 40 years.